Hey, guess what? That statement is false. Here's why,
In an emotionally charged moment I pounded the keypad of my iPhone to type this out to my friend,
"If one more person tells me 'God and Christianity only works for you.' I'm going to move into a cave."
In my pursuit to live the Gospel message more fully in the 21st century a lot of people see it as a philosophy I "call my own." That it is exclusive to me and no one else can possess or embrace it.
Newsflash: This isn't the Shannon-Gospel, it's the literal Gospel… *face palm*
They are right in saying I take the Gospel message seriously, apply it to my life, use it as a foundation for my emotional and moralistic undertaking, and that I have felt the depths of God's love reflected in and through me so deeply and personally, but they are wrong to think it only works for me.  I just happen to be the lunatic who tried it.
A lot of people fall into the misconception that God has a select or chosen set of people who get special treatment. Priests, religious, campus/youth ministers, grandparents, elders, and the holy people we meet and see in daily mass. They are the only ones who emulate and radiate God's grace, right?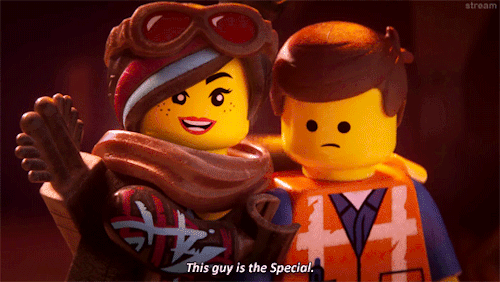 What all these figures have in common is their decision to base their identity and life off of Christ.
We, us "chosen ones," could have chosen any path in life, but we chose God.
That's the short answer.
A Christian's willingness to cooperate with their conscience, the voice of God in their heart, is one of the craziest ideas Christian's wrestle with. We end up talking to ourselves all the time! (Lol)
It's a big decision to live with God as a priority. It is not easy—if it were more people would be devout.  Christians are evidence that God works in and through people by their free choice, trust, and faith in Him.
People of great faith are doing nothing more than responding to God who reveals Himself to man (CCC 26).  Desire for God is written on the human heart and the greatest dignity a human being has is to be able to have consistent, 24/7 communion with the Powerful and Almighty God.
All of us have the choice to worship and idolize any institution or belief system we desire, holding up the morals, values, and precepts of this agenda. God is never a helicopter parent who forces himself on us, He simply invites and waits for our response.
When others question the 'level' of graces God has given others, I don't think they ask themselves what potential their own capacity for God could entail. Look into your own heart! The people who tell me "Christianity only works for you" make me laugh because I see something in them that would make them a better Christian then myself.  You could be holier than Mother Theresa and might never realize it.
I'm not going to lecture about sin here but reasons for resistance can be just blunt unawareness or miseducation about God. Other reasons are hardness towards teachings like sexual morality, LGBT issues, confession, and abortion.  Some people just stay busy all day and never pray. Past experiences and traumas can be heavy on the intellect and heart.  Some people make really grave decisions that harm their soul, not allowing them to see God was easy as a clean conscience.
Forget for a moment all the reasons you don't live in communion with God.
This is all you need to know; God loves you regardless of your perception on Christianity.
Read anyone's witness in the Bible. Not everyone had their sh*t together. This is what God did with others; brought them to holiness through their stubbornness by having a chaotic relationship with him. They inclined their ears to hearing truth– they accepted His hand working in their lives. Even Job cooperated and communicated with God after loosing EVERYTHING.
Had I not let God into my own miseries and insecurities and felt Him heal me and love me, I think the work I do would be in vain, and actually, not my first choice for a job.  I would be Catholic because "my parents baptized me." My dream job was to be on Disney Channel (and seeing what shows are on it now, God saved me from that…)
It all comes down to your own choice.
Do you want God involved in your life?
"That's cute, that works for you" is the response I get when I encourage people to turn their lives over to Christ in a dramatic way.
Another one being, "Wow I would have never guessed you struggle or feel insecurity, you hold yourself together so much, you must just be a strong person! I'm not like that."  Actually, you can be.  I didn't gain confidence until I met Christ.
The worst response, "not many people your age, no, not many people in the world, live the way you do." (An ex-boyfriend actually told me this was the reason we couldn't date).  Albeit true (to an extent), there is an entire community of young devoted Catholics on fire for God in the world. God is just giving them crazy adventures to live out of their comfort zones and off their couches. That's why you don't meet them as much. 🤷🏻‍♀️
What makes someone who pursues Christ different from everyone else is that they simply allow Him to enter into their lives and move, heal, love, and change things… by changing them. It's that simple. It's what I did and my current rejoicing is proof that all the times I did experience insecurity, hurt, betrayal, anxiousness, and worry, I fell on Christ and He worked.
I reap the rewards that I sowed.
Just like we can refrain from receiving support, ideas, advice, encouragement, friendship, and even a hug from certain people, It's the same with God. The obvious difference is that God is perfect, and other people, well, disappoint us and have their own issues to deal with (sadly).
In the words of Bishop Barron who asks, "what would a conversion look like?"
"a turning back to God as the only enduring good."
What is the enduring good you are attaining, or trying to attain? For me, it was my image, my status, my likeable-ness, my body image and beauty. Once this insecurity vanished, by focusing on God instead, I have nothing to exhaust me, or mentally spend time stressing about. When I lived FOR God, and not those things, He started to inspire me to instruct others on healthy decisions for their bodies. I even saw myself as authentically beautiful without makeup (which is hard to get to). He takes what we have and intensifies it, intensifies us.
What is the purpose of living a life devoted to Christ? For me, the answer is simple; it is the same reason I hold onto certain relationships in my life: it holds value, it's meaningful, there is purpose, identity, joy, and most importantly, love. It makes me more of who I am
The reason this is hard for people to consider pursuing is because it involves repentance. It involves that you go beyond yourself. "A Catholic's wisest admittance is that something might be great than you" G.K. Chesterton calls the Christian. And not only admitting it, but worshiping The One who is greater, too. Repentance is not so much putting yourself in a position to feel shame or guilt, rather an opportunity to relieve that shame or guilt, starting over, re-educating yourself, eventually laughing about it, and feeling good knowing you are loved despite what has a hold on you.
And if something does have a hold on you, something else matters in place of God, that's extremely uncomfortable. It could be something small, it could be something huge. Money, drugs, sex, friends, alcohol, comfort, image, boyfriend (girlfriend), spouse, reputation, job, secrets, etc. Whatever it is, it is a huge part of you. Surrendering the priorities in our lives over involves a change in perspective. We become tired of "seeing" things the way we do it, engaging in things the way we have been, and for the real ones in touch with their lives; admitting boredom in the lifestyle choices. Why? Because they are never enough.
Don't try to persuade God or make deals with Him. He just wants your exhaustion in exchange for good things like peace, joy, love, kindness (see Gal 5).
He wants your wounds in exchange for mercy.
He doesn't want your success, He wants your heart.
He's confused why you partake in the exhaustion you face more than His love.
Once a man was asked, "what did you gain by regularly praying to God?"

The man replied, "nothing… but let me tell you what I lost; anger, ego, greed, depression, insecurity, the fear of death."
God, Christianity, does not only work for me. He works for everyone who is open to encountering and experiencing meaning, purpose, and love. Why deny yourself this Love? Why deny yourself this peace? I don't have the power to change things for you, but I promise Jesus can and will and I will stand by that forever. 
Love, Your friend who wants the best for you